Enrollment in the Pre-Kindergarten program is open to children that will be four years of age by
October 1, 2015. Caldwell or West Caldwell residency is not required. After February, r
egistration packets may also
be picked up at the Harrison School building, 104 Gray Street, West Caldwell.
Two sessions are available: 9-11:30 AM or 9-1 PM.
Each session is offered 3, 4 or 5 days a week.
---
The Harrison School Pre-Kindergarten program is administered through the Office of Continuing Education and is a tuition-based program. You do not have to be a Caldwell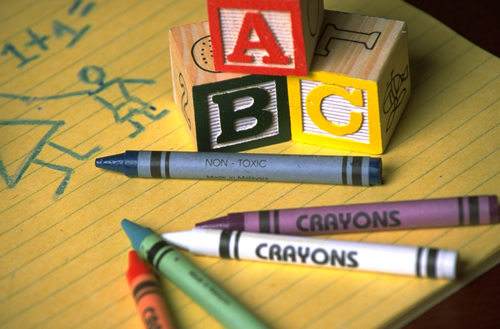 or West Caldwell resident to attend. Designed to meet the educational development of the young child, the primary belief of the program is that each child has specific and individual needs that will be addressed through a developmentally appropriate curriculum.
These practices are based upon principles that serve to enhance the development of the whole child.
The curriculum of the Pre-K program incorporates all areas of early learning, keeping the social, emotional, cognitive and physical well-being of the child as our goal. In the Pre-K environment, the child's learning is guided through the use of hands-on activities, both planned and spontaneous, to actively engage them individually and with small group instruction.